Telephones FC Wrexham about 40 years ago
Back Row left to right.
Mike Shone , Brian Parry, Goal Keeper , Noel Mcinerney, Keith Barwise , Keith Gabriel, Les Walls.
Front
Steve Roberts, Dave Edwards , Alan Thomas
submitted by Steve Mckevitt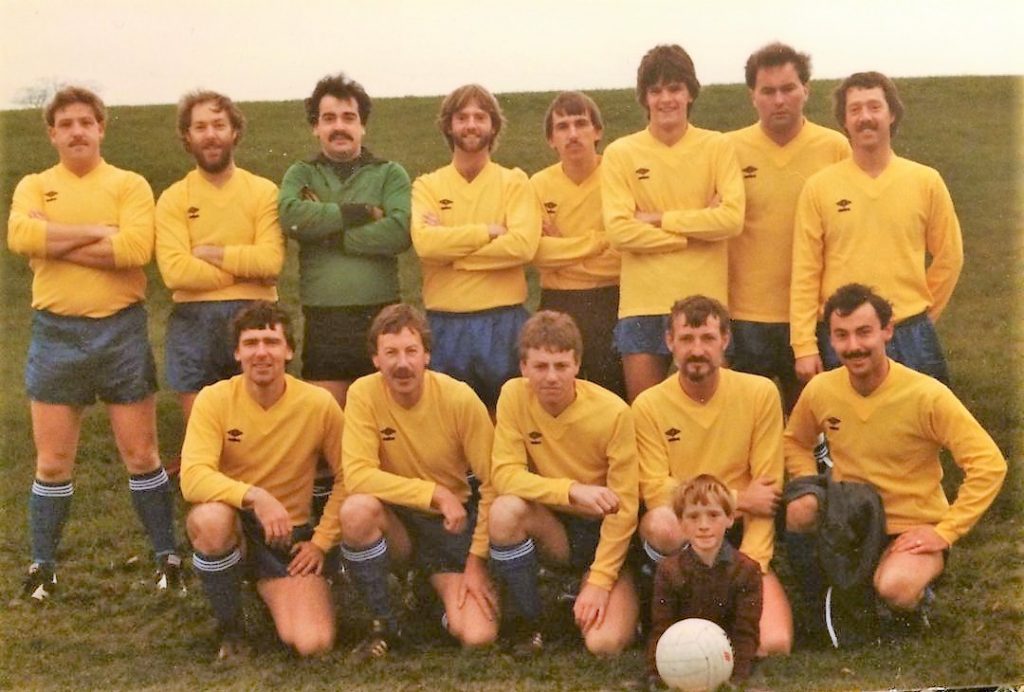 ——————————————————————————————————————–
Chester ATE team that played a Wrexham team down in Hoole Need some help with some of the names.
Back row L to R
Dave Officer, Simon Brown, ? , ? Geoff Shaw
Front L to R
John Williams, Alan Bridston , Me, Martin Jones, ?
Arrow pointing to Terry Hunt moving in to listen to our tactics !!Can anyone put a date on this picture .
submitted by David Alwyn Roberts