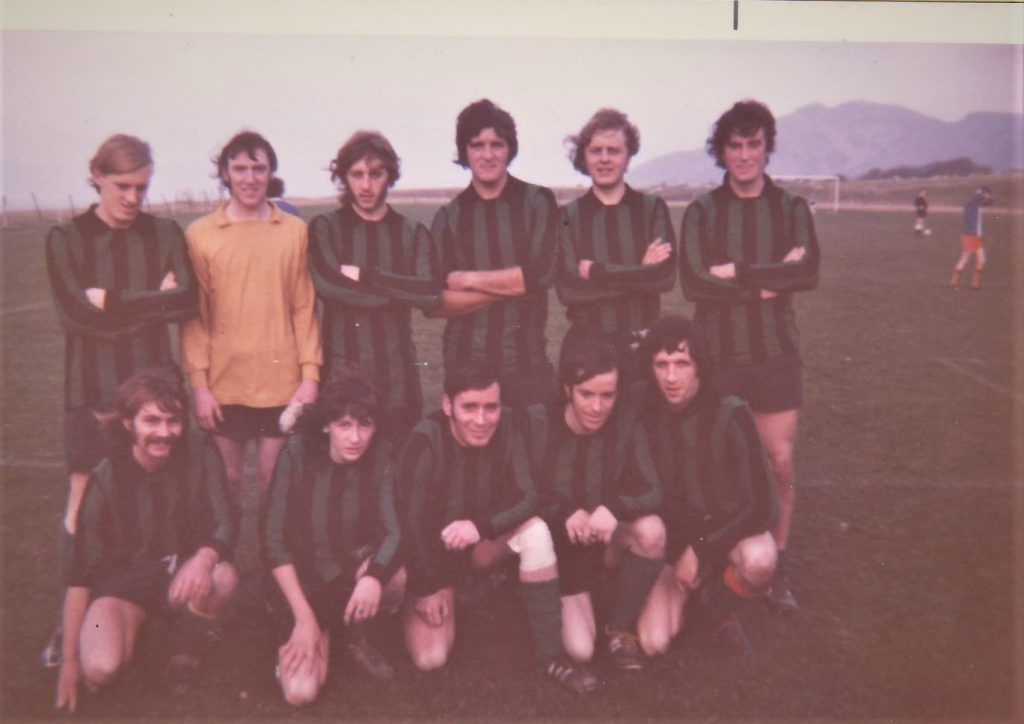 Here is a photo of the Pen Reserves side (73/74) that came 2nd in the Vale of Conwy, Division 2, and were promoted behind Cerrigydrudion after 2 years in the 2nd division.
Standing, L to R. Stan Stringer, Elwyn Hughes, Peter Williams, Colin Cotton, Gwyn Hughes, Kevin Leach.
Kneeling, L to R, Dave Edwards (Me), Brian Roberts, Kenny Cartmal, Chris Roberts, Hywel Evans (player manager)
At the end of that season Penmaenmawr Town dropped out of the Welsh League. We then held a meeting in the Alex Hotel, Pen, to decide what we must do as no-one knew why they'd withdrawn. The fear was, that if it was for financial reasons, could we be held responsible for any debt ? It was decided to form a completely new club. Many names were put forward and it was a supporter who was in the pub at the time "Laurence Parry" that proposed "Phoenix" (out of the ashes) Everyone liked it and Pen Phoenix was born.
---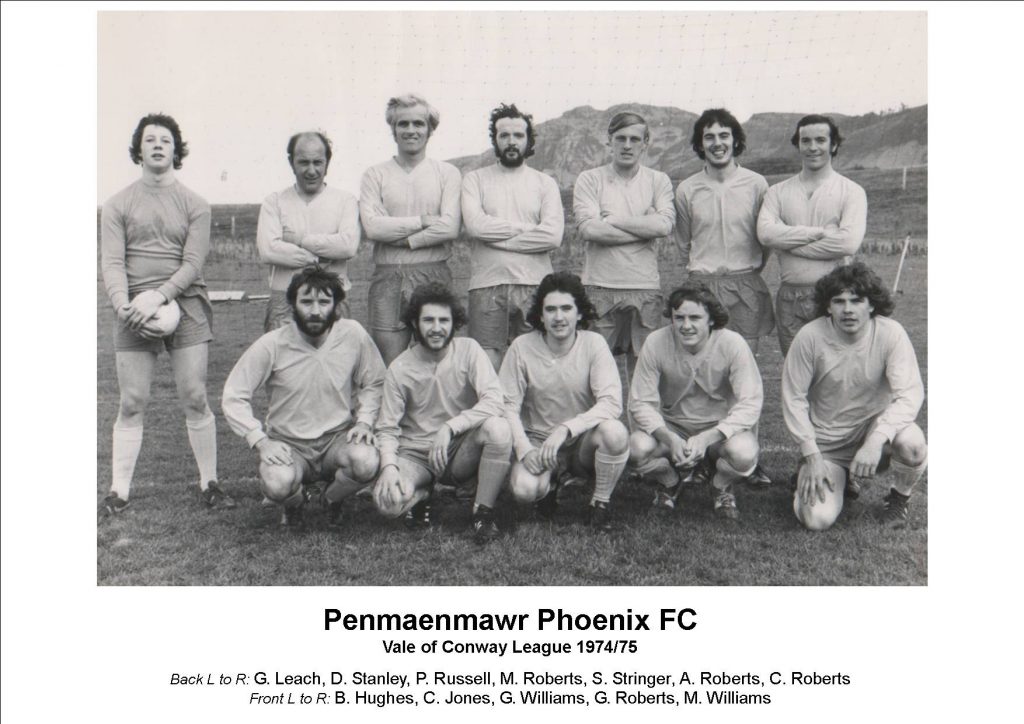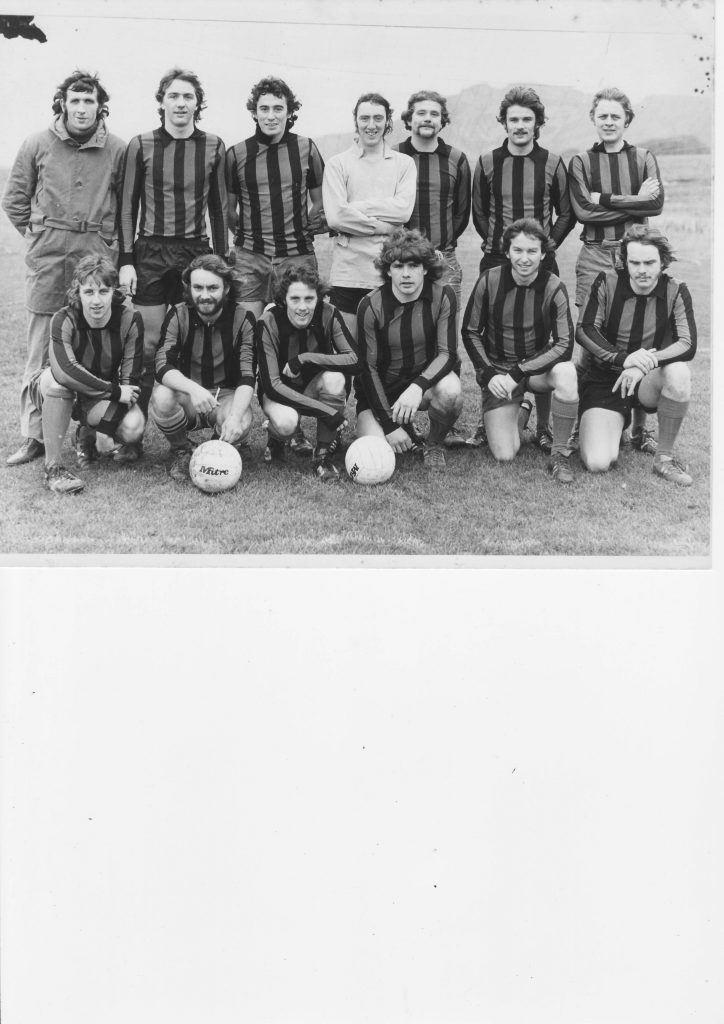 Phoenix 1st team (Green & Black stripes) Sat Oct 12th 1974
Junior Cup against Hirael Utd (Bangor) 2 – 2, at Bron Wylfa.
The replay at Bangor 1 – 0 to Hirael
Back, L-R, standing.
Hywel Evans (M) Phil Russell, Kevin Leach, Elwyn Hughes, Phil Jones, Dennis Humphries, Gwyn Hughes.
Front, L-R kneeling.
Peter Williams, Dave Edwards, Selwyn Jones, Mike Williams, Steve Owens, Paul Newlove.
submitted by Dave Edwards
---